ABOUT THE SHOW
NORTH AMERICA'S LEADING POTATO EVENT

Mark your calendars for February 22-23, 2024, because The International Potato Technology Expo is returning to the Eastlink Centre in Charlottetown. This biennial event, with over two decades of proven success, presents a unique opportunity to feature your products in the ideal setting.
Thousands of buyers and decision-makers will be in attendance, providing an excellent platform to boost your sales for 2024 and beyond.
THANK YOU TO OUR SHOW PARTNERS
Conference
More than just a trade show, IPTE is committed to offering strong educational components. We are, once again, happy to be partnering with the PEI Department of Agriculture and the PEI Potato Board to present a two day conference. This conference, offered on the mornings of both show days, will feature compelling and informative seminars, making this an event that growers across PEI and New Brunswick won't want to miss!
Stay tuned for the seminar schedule as the show approaches.
EXHIBIT PACKAGE & PRICING
EXHIBIT LIKE A PRO
Your booth package includes:
• 8' drapery backwall & 3' drapery sidewalls
• Standard colour booth carpet (carpet is included for 100-600 sq. ft. booths only)
• Forklift service to 5,000 lbs. (No special lifting equipment)
• Daily booth cleaning
• Container storage
• Computerized registration system
• Complimentary website listing
• 24-hour security
• Complimentary pre-registration forms for your best customers
• Unloading and reloading of all crated and uncrated shipments from trucks
• Handling of inbound and outbound shipment of exhibitor materials
• Removal of storage of empty crates during show move-in and the return of crates at show closing
Booth Pricing:
100-700 sq. ft. $11.00 per sq. ft.
800-1600 sq. ft. $6.75 per sq. ft.
1700+ sq. ft. $4.50 per sq. ft.
For more information, contact:
Shawn Murphy, Show Manager – smurphy@mpltd.ca
1.888.454.7469
Book Space
To email your space rental contract, please click the "Download" button to get a copy of the contract then send it in to us using the information on the form. To fill out the space rental contract online, please click the "Online" button below.
Marketing Toolkit
Elevate your visibility at the International Potato Technology Expo with our assortment of ready-to-use digital assets. These resources are tailored for your convenience and are ideal for enhancing your online presence. Whether on your website, social media platforms, or digital newsletters, these digital ads will help you make the most of your participation in the event.
SPONSORSHIP OPPORTUNITIES
Take advantage of this phenomenal opportunity to put your company name in front of the thousands of exhibitors and visitors who are part of this show every two years. Our sponsorship opportunities include multiple opportunity at a variety of price points - for you to find a way to enhance your experience at this years International Potato Technology Expo. Review the full Sponsorship Package now.
DATE, TIME & LOCATION
Thursday, February 22, 2024
10:00 am - 5:00 pm
Friday, February 23, 2024
9:00 am - 4:00 pm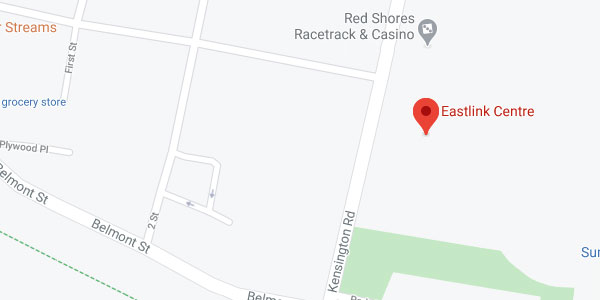 Eastlink Centre
46 Kensington Road
Charlottetown, PE
C1A 5H7
(902) 629-6625
ACCOMMODATIONS
Hampton Inn
300 Capital Dr., Charlottetown, P.E.I. C1E 3N1
(902) 368-3551

Room Rate: $159.00

Deadline to book: Thursday, February 1, 2024
Delta Hotels Prince Edward
18 Queen St., Charlottetown, PEI C1A 4A1
(902) 566-2222

Room Rate: $185.00

Click Here to Reserve Your Room.

Deadline to book: Thursday, January 18, 2024
2022 Exhibitor List
14 Canada Group Inc.
A&L Canada Laboratories Inc.
ADS Canada
Ag World Support Systems
Agriculture & Agri-Food Canada
AgriFresh Technologies Canada Inc.
AGTIV - Premier Tech
Allan Equipment Manufacturing Ltd.
Amazone
Atlantic Doors Inc.
Atlas Copco Compressors Canada
AVR
BASF Canada Inc.
Bayer CropScience Inc.
Belchim Crop Protection Canada
BW Flexible Systems / Symach
Cavendish Agri Services Limited
CIBC Wood Gundy
CIMCO Referigeration
Corteva Agriscience & Pioneer
CWB National Leasing
DAUMAR Corporation
Durabelt Inc.
DVL Publishing - Farm Focus & Rural Delievery
Eastern Crop Supplies
Eco +
Emile Senechal et Fils Ltee
Equipment Capital
Farm Credit Canada (FCC)
Fernrob Carwash & Pressure Cleaning Systems
FMC
General Seed Company
Gorman Controls Ltd
GOW Group Inc
Green Diamond Equipment Ltd.
Greentronics Ltd.
Greg Raynor Enterprises
Ground Level Innovations
H.F Stewart
Health Canada - Pesticide Compliace Program
HJV Equipement
Huplaso
Hurricane Industrial Equipment Inc.
HZPC Americas Corp
Island ICF Inc.
Island Mobile Communications
JMC Automation in Packaging
Kennedy Metals Inc.
Kensington Agricultural Services Ltd.
KoolJet Inc.
Laforge Garage Doors Inc.
LEMKEN Canada Inc.
Maritime Paper Products
Master Packaging Inc.
McCain Fertilizer & Produce Inc.
Meetings & Conventions P.E.I
Michaud Equipment Ltd
Middelkamp Organic Produce PS
MPG Truck & Tractor
MRSB Chartered Professional Accountants
NADO-INNO
Necap B.V.
NutriAg Ltd.
OK Tire
Omnivent Techniek B.V.
OTIS-SPARK Growing System
P.E.I. Potato Quality Institute
Parkland Potato Varieties
PEI Bag Company
PEI Federation of Agriculture
PEI Potato News / PEI Potato Board
Phillips Agri Services
Phytocultures Ltd.
Port of Halifax
Potato Variety Management Institute
Quality Fumigation Ltd.
RBC
Real Potatoes Ltd.
Sac Drummond Inc.
SEQ Marketing
Skygate
Spornado Inc.
Stoller Enterprises
Syngenta Canada Inc.
TD Commercial Banking
Tirecraft
UAP
Ukko Agro
University of Prince Edward Island - Climate Research Lab
UPL AgroSolutions Canada Inc.
Valley Refrigeration and AC
Vanden Bussche Irrigation Equipment Ltd.
Vantage-Canada
Volm Companies
Workers Compensation Board of PEI
WSA Solutions
Yara Canada
GreenOil Solutions Limited
HD Supply Construction & Industrial - Brafasco
Lumex Instruments
Image Gallery